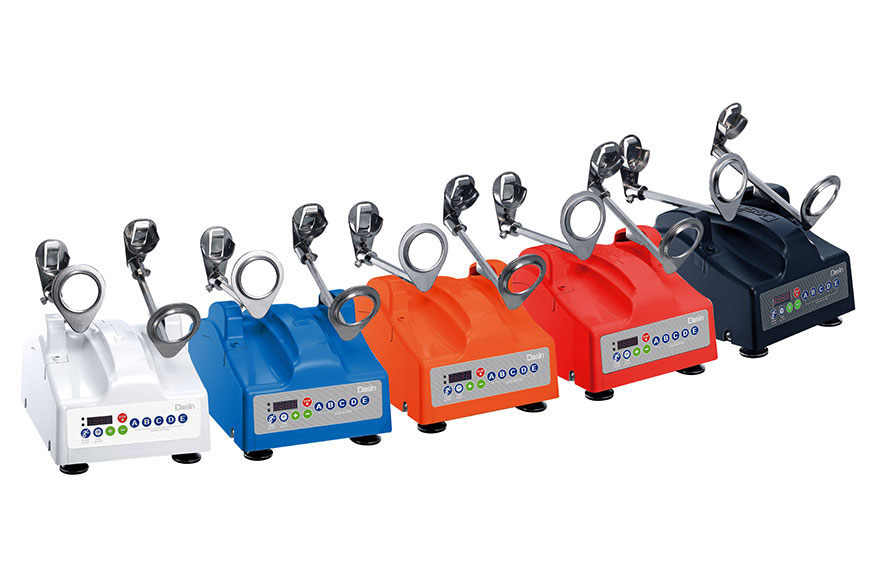 Shaking Machine
Automatic Horizontal Shaker Machine,Commercial Shaking Machine For Bubble Tea,Shaker Machine For Laboratory And Medical Use
DASIN Shaking Machine has been sold to everywhere around the world and holds both CE and ISO9001 certifications, which is very popular in European countries and United States. Except for beverage stores, many Chemical Factories and Laboratories are also using Customized Shaking Machines with customized shaking arms. The motor is quiet and strong, which makes it easier to shake creamer powder and fructose well. The machine with a beautiful design of elegant appearance is very small and saves space for your shops. You can set 5 buttons on the machine with different shaking time and speed to make different kinds of teas or other drinks. The unique design of shaking arms allows you to use single hand while placing shakers. Shaking arms can also be customized to fit your special containers.
---
Dasin Machinery Co. Ltd. is a professional manufacturer for food machinery with over 40 years of production experience and a few years of exportation experience. All of our products are made in Taiwan and ISO-9001 Certified. We are seeking for agents and distributors from all over the world. We also provide service of OEM & ODM. Please contact us if you have any requests for food machinery!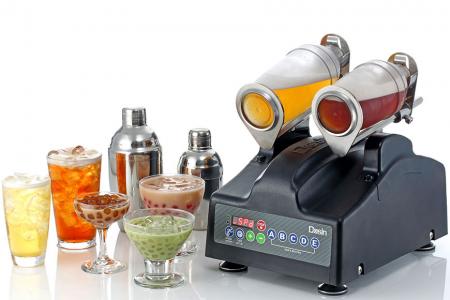 SK300
Shaking Machine designed by DASIN with quiet but strong motor, which makes it easier and faster...
Details
Add to cart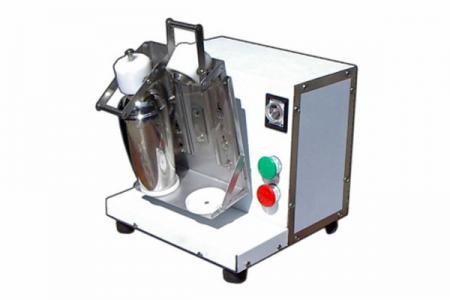 SK100
SK100 Shaking Machine designed by DASIN with new structure and longer lifetime, stainless steel...
Details
Add to cart
Catalog Download
Download latest product catalog.

Download
Shaking Machine | Dasin - A professional manufacturer of food machinery who started with producing commercial juicers and gradually stepped into developing and manufacturing equipment for beverage stores in recent years.
Located in Taiwan since 2010Dasin Machinery Co., Ltd. is a food machinery manufacturer. Main products, including, Shaking Machine, Commercial Juicer, Shaking Machine for Beverages and Drinks, Powder Dispenser, Industrial Juicer and Commercial Tapioca Pearls Machine.
Dasin Machinery is located in Caotun, Nantou, Taiwan, which is a professional manufacturer of food machinery. Our company was called Shengfa Food Machinery in early times, which started to produce commercial juicers and do OEM since 1975. We continually accumulate our experience in OEM and ODM. Meanwhile we constantly develop new products to fulfill the needs of our customers. Over 40 years of designing and manufacturing experience for commercial juicers, 70% to 80% market share in juice factory and beverage store business of Taiwan.
Dasin has been offering customers high-quality beverage and drink commercial machines, both with advanced technology and 40 years of experience, Dasin ensures each client's demands are met.