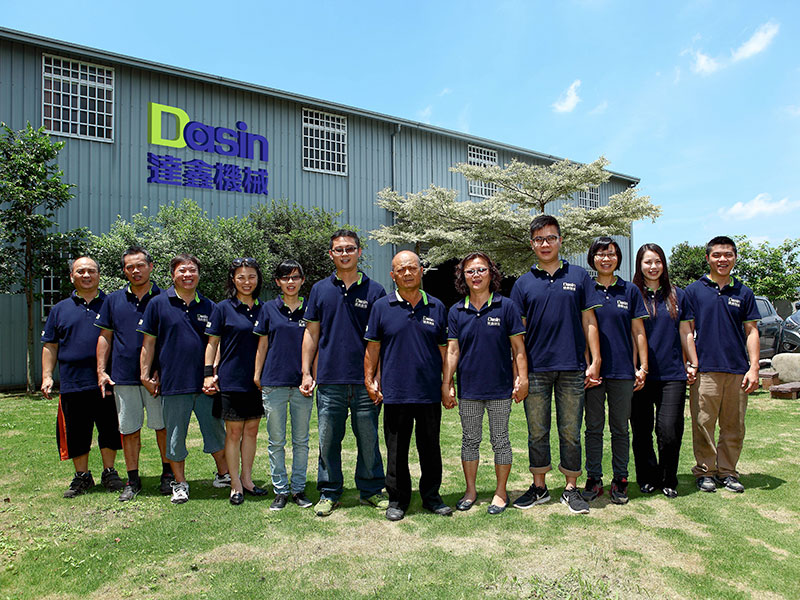 About Us
Dasin Machinery Co., Ltd. - Professional Manufacturer of Food Machinery
Dasin Machinery is located at Caotun, Nantou, Taiwan, which is a professional manufacturer of food machinery. Our company was called Shengfa Food Machinery in early times, which started to produce commercial juicers and do OEM since 1975. We continually accumulate our experience in OEM and ODM. Meanwhile we constantly develop new products to fulfill the needs of our customers.
---
Dasin uses more than 40 years of production experience to design new products, optimize and manufacture existing products. Dasin is competent to provide the most professional service for customers. To survive and develop in the fierce market competition, we are willing to challenge ODM from all of our customers.

In the future, our company will move to the direction of OBM and temper ourselves by the spirit of high quality service and innovation. We will provide professional service, retain a continuous innovation attitude and guarantee a reliable quality for a sustainable operation.

Dasin products do not have the most dominant prices in the market, but good quality is always a visible advantage what customers see. We really appreciate all the support from our customers, which makes Dasin to be deeply ploughed in Taiwan and to bring good quality products to international markets. To maintain good quality and bring value to everyone is always the operation principle for Dasin Machinery.